Redefining
the tourism
marketplace
What is
Kalimera
at a glance
Kalimera is a digital platform that combines three components: a travel guide, an online booking system and an affiliate network.
Today's digital landscape in the tourism industry is dominated by the few big platforms that display information based on the review system. That, plus the traditional travel operator's package deals seriously limit how the traveler experiences a destination. Most of the visitors will visit A, B, C but miss X, Y, Z.
Kalimera aims to change that by creating a win - win - win platform:
For the traveler: Better information and more functionality

For the business owner: A free reservation system and an extra flow of customers

For the affiliate: A continuous monetary award for bringing users to the platform
Sounds good but how does it work?
It might sound complicated, but it really isn't! Below you can see how Kalimera works for each user type.
For the affiliate
For the business owner
For the traveler
Who is an affiliate?
Every user that brings users to the platform is an affiliate. Users can be referred to Kalimera by using an affiliate link, the provided QR code or by email.
Examples:
A tour operator

A hotel

An employee of a hotel

A taxi driver

An Airbnb owner

Literally anyone!
1
An affiliate registers for a free affiliate account on the Kalimera platform. They create their own curated lists of things that they suggest to travelers to do in a destination.
2
They use the provided marketing material to bring users to the platform: custom links, QR codes, email marketing.
3
The affiliate earns money each time that a user who was referred to the platform by them makes a booking. They can withdrawn the funds from their Kalimera account straight to their bank account.
What businesses can enroll?
Any business that can provide online bookings for their products can register an account and be part of the Kalimera network.
Examples:
Restaurants

Excursions

Transfer services

Rent a car / Rent a boat

Water sports

Experiences
1
The business registers an account at the Kalimera platform. They upload the basic information about their business (location, logo, menus) and the products they sell.
2
They set the price for each product and a base availability that they want to sell through Kalimera. They also set the percentage or flat fee (depending on the business) they want to pay to affiliates for each sale.
3
The business is now live on the Kalimera network, having gained increased exposure and an online availability - booking engine. They only pay a fee for each successful booking.
Why would a traveler use Kalimera?
We get it, a traveler nowadays has so much information at hand that it seems unlikely that they would use yet another platform. However no other platform offers the feature set that Kalimera has:
Custom made suggestion lists made by users

Online bookings

Secure payments

Handcrafted traveler's guide with original material
1
The traveler creates an account, usually by scanning a QR code from an affiliate. They confirm their mobile number and can optionally add their credit card.
2
The user browses all the content the app has to offer: the curated suggestion lists of the affiliate, the tourist guide, the list of businesses and much, much more.
3
The traveler can see real availability for everything they want to try out in their destination and can easily book anything with the extra guarantee of the Kalimera network.
Our plan to
hit the
market
running
We are building a modular system - with a focus on automation, future expansion and reliable statistics.
Partners App
For affiliates & business owners
Platforms: Web, iOS, Android
Users App
For travelers
Platforms: Web, iOS, Android
Our
timeline
2021
Pilot run completed on Kos island

10.000+ downloads + over 100 businesses

Team assembled to work on 2nd generation product

Passed the CapsuleT idea platform and entered the start-up accelerator
2023
2nd generation product goes live

Expansion to Rhodes and Astypalaia

First round of investment

Mainstream marketing actions
2024+
Further expansion in the Greek market

Automate the process of adding new destinations

Second round of investment
Our team
Things don't build themselves.
We are excited that our team consists of experts in their fields, that have worked together successfully and enthusiastically before.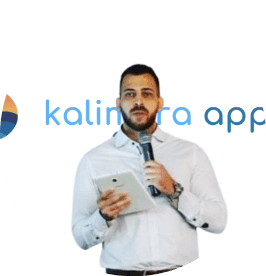 MSc Electrical & Computer Engineering
Project Lead
BSc Information Technology
Mobile developer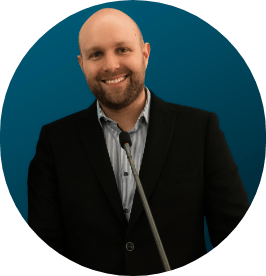 Branding & Digital Marketing Consultant
Full-stack developer
Eftihia Lachanas
Project manager
B.A. English Literature & Linguistics
Digital Consultant
Thodoris Nikitaras
Developer
Back-end developer
Deployment expert
Dimitris Kiriakakis
Fullstack developer
MSc Electrical & Computer Engineering
VueJS / Ionic expert
Want to join Kalimera?
We are always looking for talented people, especially developers with experience in Laravel, Ionic and VueJS.
Get in touch
Get in
touch
Fill out the form if you want us to contact you when Kalimera is live at your location.
For any other requests, feel free to contact us: